Which books about the Pars do you have in your bedroom?
Date: Wednesday, 21st Aug 2019

Certain books immediately come to mind such as "Into The Valley"; "Black And White Magic"; "Premier Bound" ; "The Giant That Awoke"; "Simply The Best .Dunfermline Athletic Greats".You may know of others.
I would argue that the definitive one is the outstanding piece of research by John Hunter "Dunfermline Athletic Centenary History 1885-1985" because it, probably spawned the rest

Unlike the others, you do not start at the beginning and read to the end. It is an academic piece of work to dip into and, probably, settle any old arguments. In that sense it is similar to other Academic football tomes I would recommend such as Bob Crampsey`s "Mr Stein" or "The Scottish Football League, The First 100 years".

What all three have in common is the occasional daft stories about the Pars, especially in the late 19th and 20th centuries.

Many Pars players then were miners who would do their shift and then get the bus or train to the match. When playing in an away match in Fife, It is was not uncommon to arrive say two players short whereupon the other team would lend you two of theirs. Imagine today if we went to Parkhead and borrowed Leigh Griffiths and Scott Brown!

Before long the courtesy spread to matches with Lanarkshire clubs. It was not unknown for Dunfermline, if losing heavily at half time, to concede the match to get an earlier train home, and Hunter discovered matches where the Pars, scunnered by a downpour and down by many goals, simply jacked it in!

Interested in betting further afield, why not try the greek betting portal stoixima24

The Hunter book may look formidable but there is a treasure trove of funny stories within. In the early 1920s there was desperate concern that Cowdenbeath might be promoted as we would miss out on the average 18,000 Gate (yes really). Hunter found that we had the first Supporters` club in Scotland and the Football authorities shut East End for a month after a Ref was jostled, jeered and needed a Police escort to the Railway Station.

JL.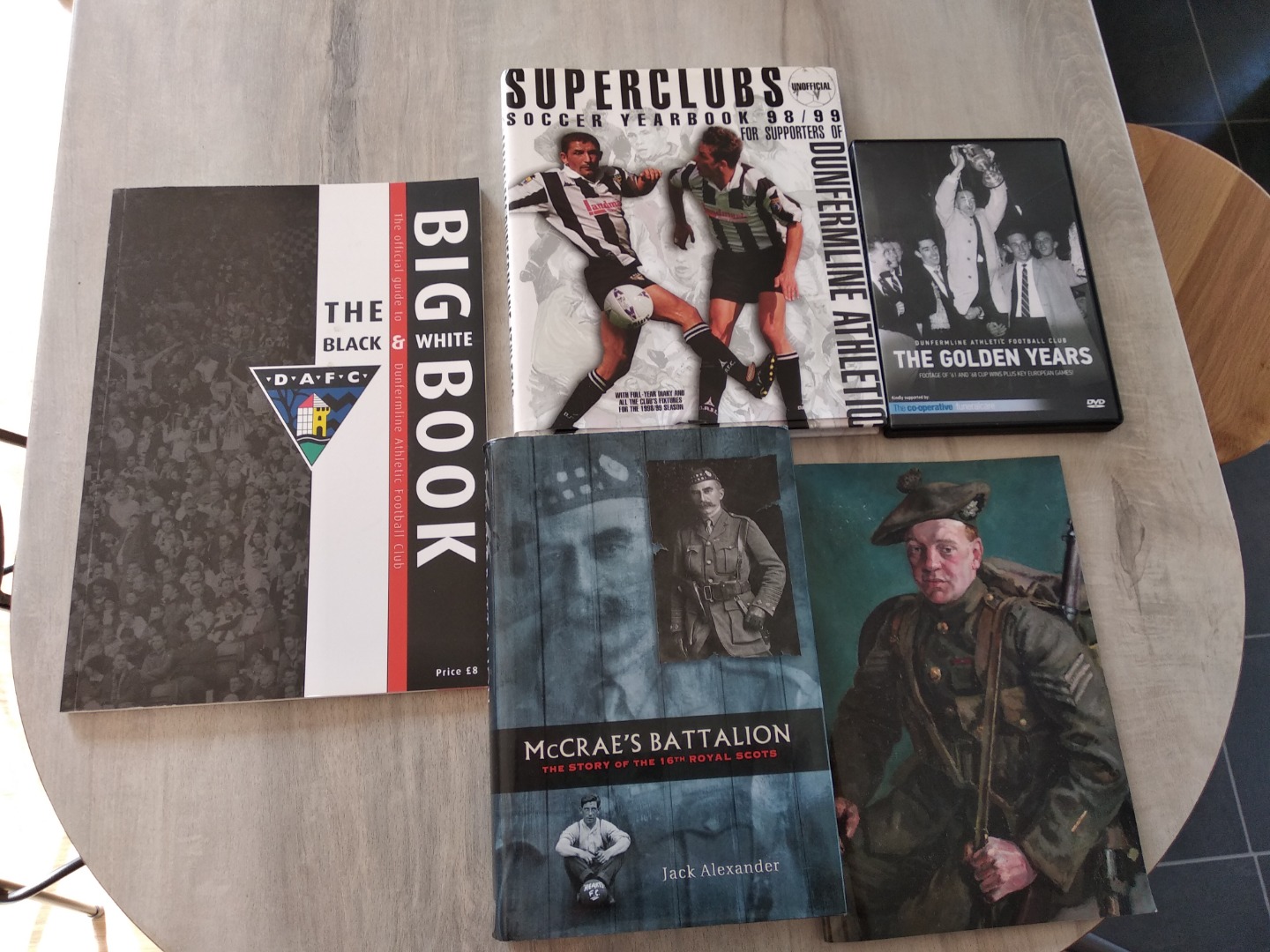 views: 3,488