Walking Down the Halbeath Road ~ Fans Night Special
Date: Friday, 3rd Mar 2023

An invitation is being extended to all Pars fans to come along, with family and friends, to the opening night of the new play Walking Down the Halbeath Road at the Alhambra Theatre on Thursday, 2nd March.
Not only will this give you the chance to see the premiere of the play but also the opportunity to meet up with some specially invited guests from the football club, past and present. You will also have the chance to have your programme signed and to get selfies taken.

The club are able to offer a special flat rate of £15 per ticket for this event thereby avoiding the booking charge of £3.50 per seat levied by the Box Office and Ticketmaster.

However, there are a limited number of tickets at this special rate so if you want to take advantage of this offer, visit the club shop at KDM Group East End Park as soon as possible, email andrew@dafc.co.uk, or call 07809 176509.

By coming along you will not only be enjoying a unique evening out but also helping the club as all the proceeds from the production are going to the Pars Supporters Trust.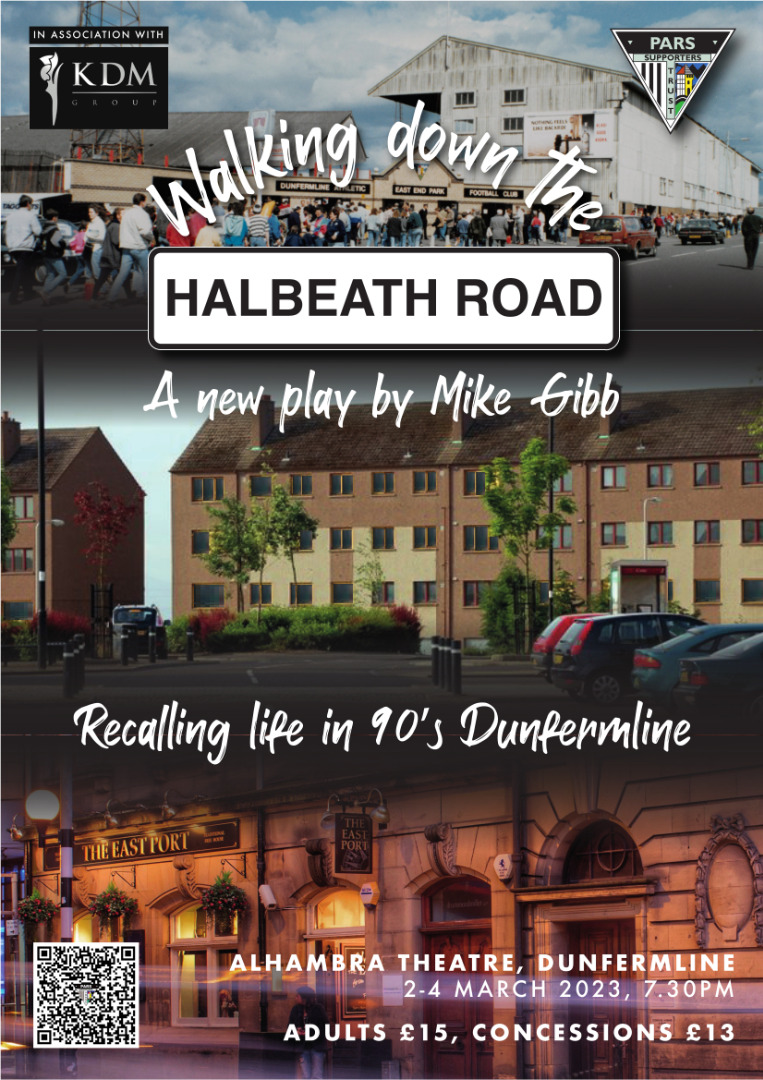 views: 721