Sammy`s Golden Squares, buy yours now!
Author: Jason Barber Date: Tuesday, 25th Oct 2005

Sammy's Golden Squares is your chance to sponsor a square metre of the pitch. For only £20 you will be entered into a draw for every home SPL match this season where the prize is up to £1000! £2000 jackpot applies this Wednesday night against Hibs.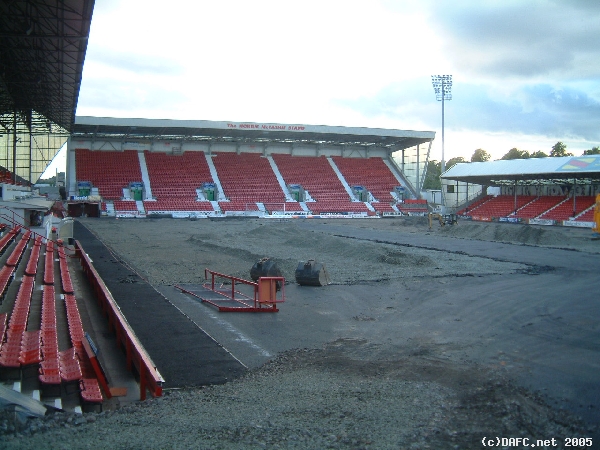 The most recent winner of Sammy`s Golden Squares is David Mackie from Alloa who picked up £1000 after winning the draw at the Dundee United home game on the 24th of September.

Unfortunately, due to other commitments, David was unable to attend the game. His daughter phoned him at half time to tell him the good news. David bought his square over the internet after being told all about Sammy`s Golden Squares by his daughter. The same girl has most of David`s winnings spent already!

He has promised to buy her another square or 2 and bought her ticket for the match against Rangers at Ibrox. I`m sure she has many great plans for the rest of the prize - David might yet get to spend some for himself! This prize was an early birthday present for David who`s birthday was the following Saturday.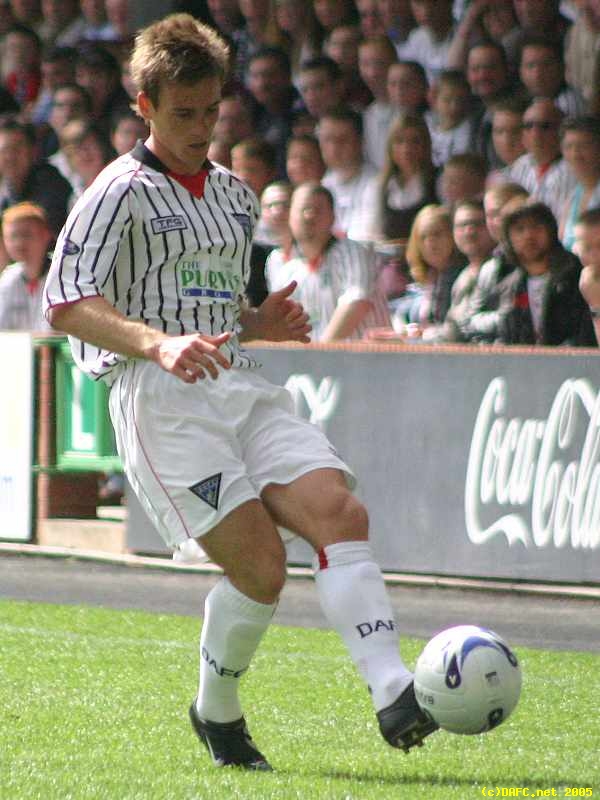 Scott Morrison on the lush new turf at East End.
The pot now stands at £2,000 (no winner was selected during the Falkirk game) and will be awarded to a lucky winner drawn at random this Wednesday night against Hibs and potentially another rollover to £3,000 on Saturday in the home match against Motherwell.

The Motherwell game is re-arranged after the match in August was switched to Fir Park, due to the new grass pitch being laid.

The draw is made at half time where Sammy will take his place on the magic square!

You do not have to be at the match to win so even for those of you who can't make the game this weekend you too can be included in Sammy's Golden Squares!
Buy your square now at the club shop, web shop, call 01383 745959, e-mail lottery@dafc.co.uk or visit us across from the ticket office.

By simply clicking on this link, you will be taken directly to the order form and you can purchase your square from the comfort of your chair!

www.dafcshop.co.uk/cat-6-subcat-93-product-558

The Pars need you to give them a hand – the recent controversial SPL decision to ban the artificial surface and re-lay grass has been hard. As a result the Pars Pitch Fund Committee has been formed and is made up from a cross section of Supporters Groups and fans. Its purpose is to help raise funds for the club, and as such launched Sammy's Golden Squares!
1,283 squares have now been sold on this promotion already and there is a push on to try and sell as many as possible. The more sold, the more the club benefits.

The club benefits from every single square that is bought, and you can win a huge cash prize at every single home game. It really is that simple!
The Pars Pitch Fund Committee would like to thank all fans for their support with this appeal.

More than £30,000 cash has now been raised for DAFC through this scheme, money that would have been lost had it not been launched.

Please consider buying squares to help the club out during these trying financial times.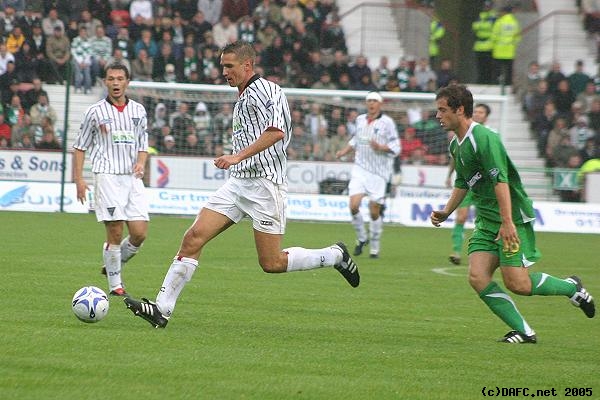 Fans can no longer hire this pitch, so alternative funds are sought




views: 2,675