New artificial surface - No Excuses
Author: Brian Duncan Date: Thursday, 3rd Mar 2005

News of the new surface was given to the Press today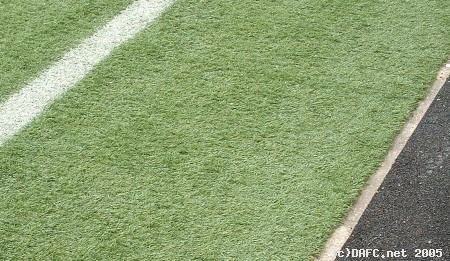 Martin O` Neill can have no excuses in the future when coming to East End Park. All he needs to listen to is the great Pele who thinks the new surfaces are much better than grass.

Jim Leishman, a great believer in the surface, unveiled the next generation of `grass` at East End Park today.

10 out of 12 SPL clubs held a meeting at East End Park today to discuss the surface, with Martin O Neill in attendance.

One of the main points today was to indicate the uses of the surface, not just for playing but for financial needs. The new surface will be better than the existing one and as many people say it is better than many surfaces in the SPL (during the winter months).

The new surface is due to get laid on the 17th March 2005.
From UEFA story:
No excuses
Among those present was three-time FIFA World Cup winner Pelé who was impressed by the new generation of synthetic surfaces. "Bad players used to give the excuse that the [surface of the artificial pitch] was not good," he said. "But now they cannot do this. If they don`t have good control it`s their fault.

Lower costs
"Players don`t get hurt as much [on artificial pitches] as on natural grass. This is one of the great advantages," Pelé continued. "Another is that the price of maintaining these pitches is about half what it is to maintain natural grass. In places where they have lots of rain or climate problems, this is fantastic."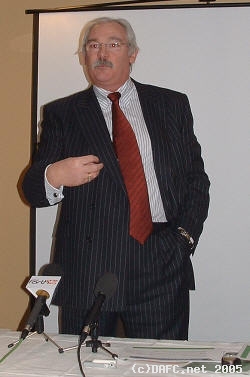 Jim Leishman discuss
the new surface
Related Stories


views: 3,288