New goals for young football fans!
Date: Wednesday, 10th Jan 2007

Dunfermline Athletic Football Club, Lauder College and Fife Council Community Services are piloting an innovative new project to encourage young people aged 16-25 to improve their communication skills and improve their lives.
The project Goalzrus will run from mid February at East End Park and is particularly keen to attract young people who are not currently in employment, education or training.

A range of exciting speakers from the football world will come along to the project to talk about all aspects of football. The young people will have a chance to talk to football managers and players and topics such as racism in football and health in football will also be tackled. By the end of the sessions the participants will have had a chance to discuss some of the big issues facing football, improve their communications skills and confidence, produce a book of their written ideas, and find out about education, training and job opportunities.

The project will run at East End Park and was inspired by work undertaken by Edinburgh's Adult Learning Project which successfully targets hard-to-reach learners of all ages using the medium of football.

Assistant Principal Janet McCauslin said "By working closely together Lauder College, D.A.F.C. and Fife Council, Community Services hope to bring the best from each of our organisations so that we can run an exciting project which will encourage and inspire young people who may not currently be in education or training to build new skills and prepare for the future with confidence. Communication skills often hold young people back from achieving their potential so this project is a great way to encourage young people to improve these skills and their future prospects".

There are opportunities for the participants to come along to some of the many courses and training opportunities run by Lauder College, move on to core skills courses based out in local community learning settings which are run by Fife Council in partnership with Lauder College, or take part in some of the courses such as Community Sport Leadership run thorough Fife Council. Impartial guidance on a wide range of progression opportunities will be offered to all participants.

The pilot project has received funding through the Fife Literacy Partnership's Challenge Fund which funds a number of innovative projects throughout Fife.

A collection of the writing from Goalzrus will be produced at the end of the project and a Lauder College student will be producing and keeping a website page for the project so everybody can keep up to date with the latest news.

John Yorkston, Chairman of Dunfermline Athletic commented " We are delighted to be working in partnership with Lauder College this way. We already have strong links with Lauder as they deliver our modern apprenticeships for our Youth Team but this project takes our relationship to a further level. We have always felt an important part of DAFC's role is within the community and an innovative project such as this we feel further strengthens this position. If young people can be encouraged into further education through attending these workshop sessions based around football then this will bring major benefits to this grouping of people."

Anyone interested in enrolling in this programme are asked to contact Lauder Cutomer Services on 01383 845010.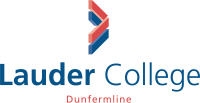 views: 5,041