More photos from Pittodrie
Author: Neil Farrell Date: Monday, 14th Apr 2003

Due to overwhelming demand here are a few more photos from Saturdays game in Aberdeen.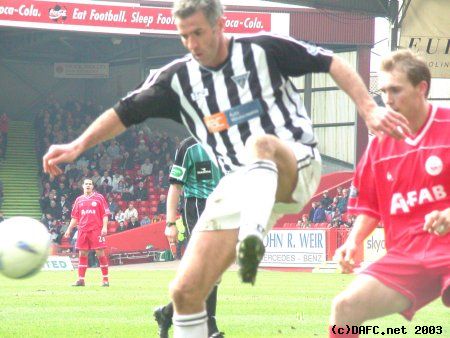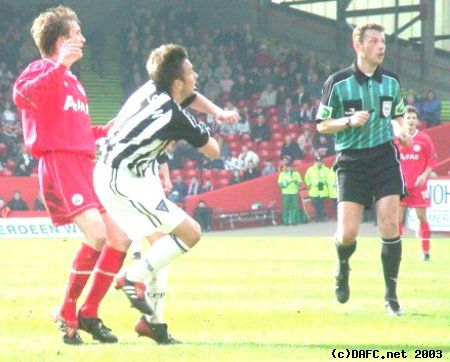 Barry seems to have improved a lot since Wednesday.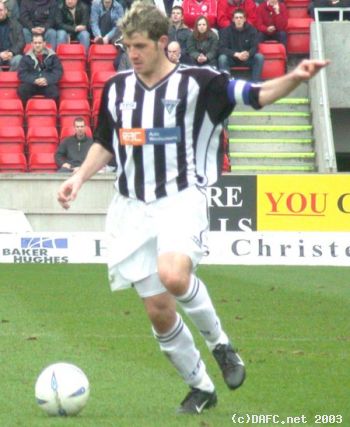 Stevie has not been his usual self after taking a knock playing for his country.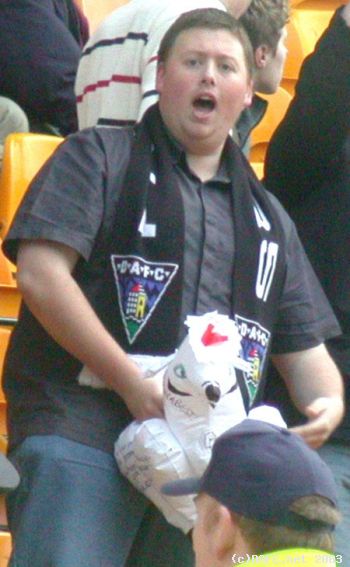 Pars fan Shaggy providing injury time entertainment.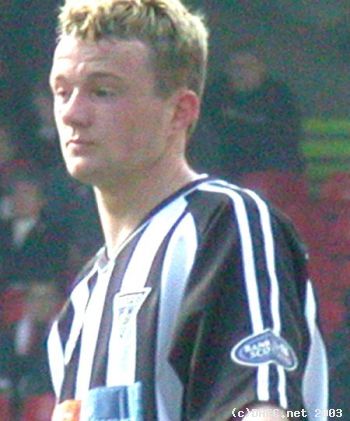 No double flips for the young Irishman this time. Doesn`t help when a key midfielder is sent off...again.
Related Stories


views: 3,691