Match photographs from Easter Road.
Author: Neil Farrell Date: Saturday, 15th Feb 2003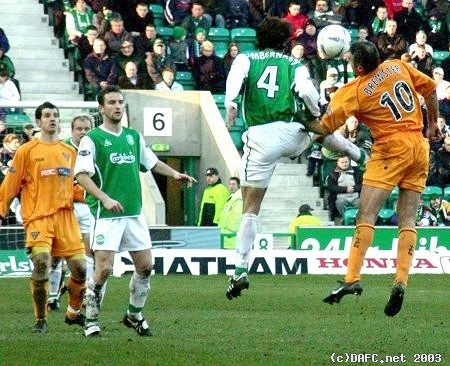 Here is a selection of the pictures from Saturdays game at Easter Road available to see in the DAFC.net photo gallery.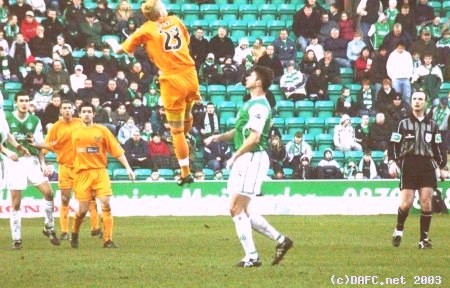 Hibs defender Paul Fenwick can only look on in awe at the height reached by Noel Hunt. He never gave the Hibs defenders a moments peace when he came on late in the second half.
Unfortunately we were only able to take pictures for the second half as our fax apparently didn`t arrive earlier in the week.

Thankfully we were able to have photo access for the second half and availablilty for post-match interviews from Hibernian`s Gary O`Hagan, who looked in the records to see that we were granted press access for the first Hibs v Pars match earlier in the season.


Related Stories


views: 3,068