Lithuanian Boss buys DAFC
Author: Brian Duncan Date: Thursday, 1st Apr 2004

Breaking news through Andrius Skerla that his old manager Darius Lirpa at FBK Kaunus has bought Dunfermline Ahletic.
Millionaire boss Darius Lirpa and his assistant Gvildys Loof both visited Dunfermline to inject money into East End Park.

As part of the deal Andrius Skerla will become captain next year to replace Scot Thomson who will be leaving at the end of the season (to go to FBK Kaunus). We managed to catch Skerla briefly (through EastEndSkerla who does Skerla`s official web site) and he told us: I`m shocked by the news, but obviously delighted in a way. I am happy to have this link with my old club. It means my family can go back to Lithuania more often.
John Yorkston, admitted to the takeover, by the Lithuanians, and said that due to the financial implications that Dunfermline had no option but to accept the multi-million pound deal, he said, we have been in dialogue for a couple of weeks, and when the SPL agreed to the ground-sharing deals yesterday we were persuaded to sign this deal. Unfortunately, with the UEFA ruling on the plastic pitch we had to do something to ensure that we could play our home games `at home`.

We may also have to consider the ground sharing with Falkirk, so we now have another option about where to play our SPL games, its certainly nowhere near as far as Australia. With this new deal our European home games will be played at the St Dariaus and Giremo Stadium of FBK Kaunus. I`m sure some of our fans won`t be happy with this, but we have also signed a deal with Easyjet for our fans that will cost £30 for a return trip.

We realise that its not just Hearts or the Dundee teams that have to make major structural changes, Dunfermline also has to move with the times.

Also, due to UEFA regulations the complete deal must be signed by mid-day today. [Its now gone 12 midday, and no confirmation has been received on this deal]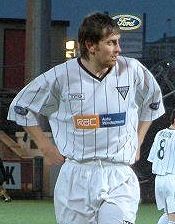 Andrius Skerla
This deal arose from the tie up with the Lithuanian club last year. Things have gone so well with the U19`s setup that Darius Lirpa and Gvildys Loof had to ensure his team had some form of European football at Kaunus next year, and this was an ideal opportunity. Speaking through Skerla, he told us, with the financial state of Scottish Football we saw an opportunity to help both Dunfermline and FKB Kaunus. There is also a mood of change in Scottish Football due to finance so we had to do something now.

You can be sure to keep ahead with the Pars news on DAFC.net, first with the big stories !

[Apologies to Mr Yorkston and Mr Skerla for using their names on this obvious April Fool. I hope we have not offended anyone and hope that it brought a smile to your face :o) OH ! and apologies to Mr Lirpa and Mr Loof]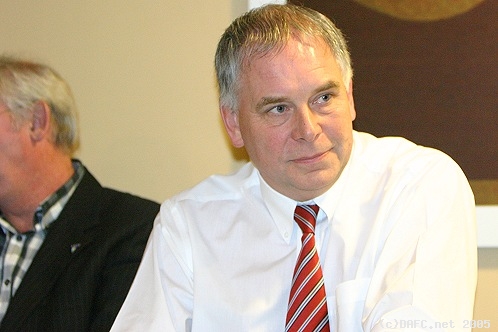 John Yorkston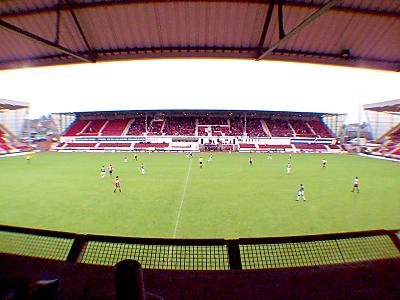 East End Park
Related Stories


views: 6,068