JC interview on Motherwell
Date: Sunday, 25th Jan 2004

With the state of the game in Scotland contract negotiations are becoming more fraught.
At the after match Press Conference Jimym Calderwood was happy with the 3 points saying that the Pars deserved it. On Stillie he said it was a good performance for his 8th clean sheet of the season.
However, both Stille and Ruitenbeek have refused new contracts so Calderwood has now to look for two new keepers for the start of next season. He said he was disappointed for them not to sign but that it was up to the players. Negotiations have been ongoing for 6-8 weeks but thats how it goes.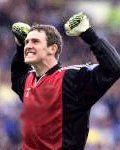 Derek Stillie
Marco wants first team football but you can`t guarantee that anywhere, It will be a sore one to lose these players.

Lee was disappointed in offer but I think he saw Labonte coming through so he thought he was getting lower in the peckin order.

Scott Wilson has decided to sign so thats him here for another 3 and a half years, and hopefully Brewster will sign this week.

Interview with Derek Stillie will be on the site on Monday evening, listen in then to see what Derek has to say about his contract negotiations.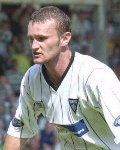 Scott Wilson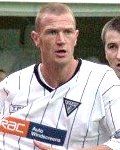 Lee Bullen




views: 2,797