Historical Stories 2002 -2014
Date: Sunday, 4th Mar 2018

I`ve managed to get the stories from the original site from 2002 to 2014 up on the `News`. This period covers a lot of the time the Pars were in the `Premier League` and European competitions in Iceland and Sweden. After 2014 we decided not to duplicate similar information on the official site. Use the search facility to look for specific teams or games, e.g. Cowden, Euro or a team name.

However, the time is now right to get some new authors on DAFC.net to write stories on current games and happenings at East End Park. So if you feel like writing for DAFC.net then please get in touch.

We are also looking at getting out our camera out and looking for people who would be interested in photography, again please get in touch.

I would also welcome suggestions on ideas for the web site.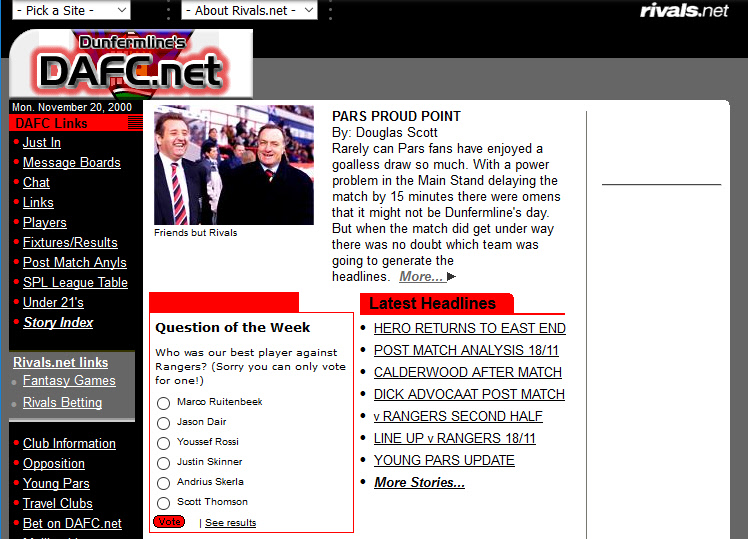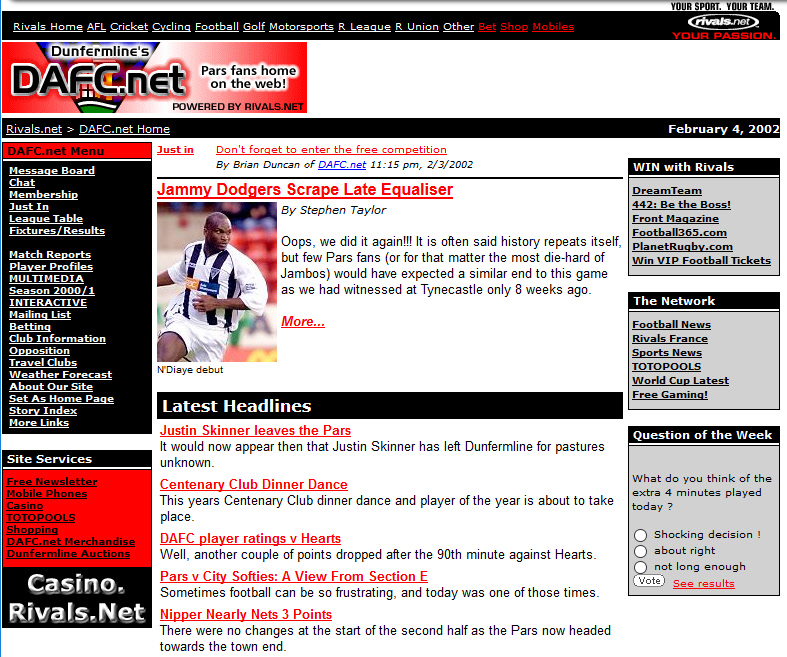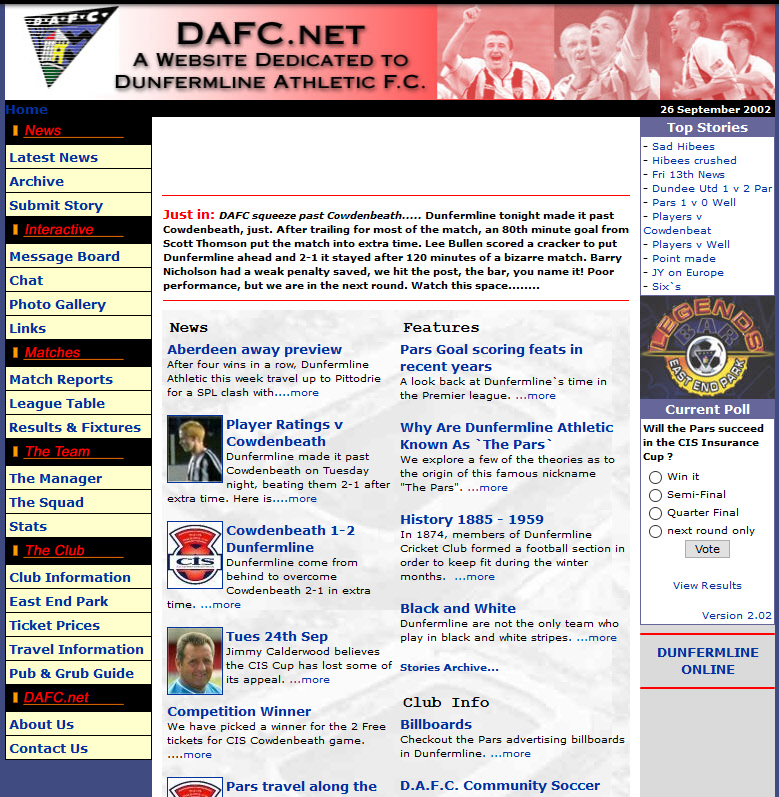 views: 2,712