Gents day is planned at East End Park!
Author: Jason Barber Date: Monday, 23rd Feb 2004

Thankfully, the gentlemen are being given a quick opportunity to sample the hospitality on offer at East End Park with a gents only event taking place very soon.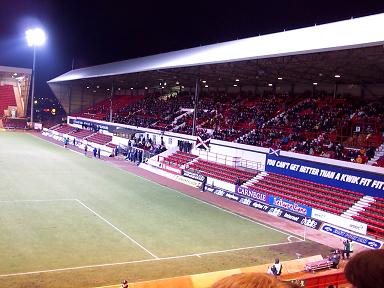 The event is scheduled for Saturday the 20th March, with the opposition being Partick Thistle, assuming they do not carry out their threat to never play on the XL turf at East End Park.

The excellent value package for everyone is £30.00 (inc of VAT). This price includes a centre stand ticket for the match!

This includes 3 course carvery meal, glass of wine on arrival, half time refreshments in Legends of sandwich, sausage roll, tea and coffee.
Master of ceremonies and (hopefully!) comedy on the day will be supplied by our very own Jim Leishman during the day!

Steins Restaurant, recently launced at the ground, will be the venue for the day.

Any interested parties please call either Wilma or Lynn at East End Park on 01383 745901 or send you email enquires to either: w.cameron@stadiagroup.co.uk or commercial@dafc.co.uk

Bookings can be made for large groups of friends, or for smaller numbers, so please take the chance to sample the excellent deal on offer.

Tickets will be available on a first come, first served basis, so please book now to avoid disappointment!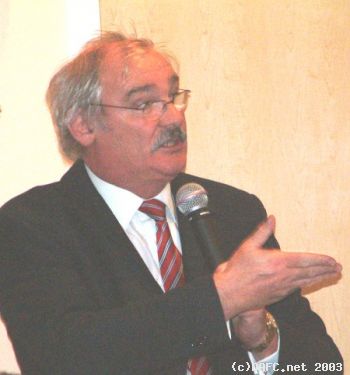 MC for the day, Jim Leishman




views: 4,386