Competition Winners
Date: Tuesday, 23rd Jul 2002

The competition winner for the Justin Skinner signed Number 4 shirt was Alexander Mill from Dunfermline.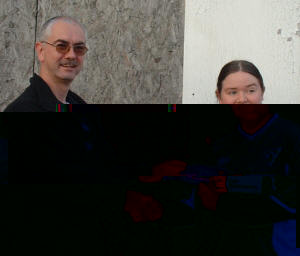 Alexander collecting his prized shirt from Jason.
Kimberley Fraser won the two tickets for the Preston NE friendlt at East End Park. Here is Kimberly collecting her tickets prior to the game.
Well done and we`ll try and keep the competitions going.
Related Stories


views: 7,605