Brewster rejects offer of new contract.
Date: Sunday, 21st Dec 2003

Craig Brewster has rejected the initial offer put to him by Jimmy Calderwood.
Brewster has rejected the offer of a 50% pay-cut in a 1-year deal put to him this week. He said he has done a lot for Dunfermline, turning out every week and that the offer was not acceptable.

Jimmy Calderwood and John Yorkston will have to increase their offer if they wish to retain the services of the form Hibs striker.

Brewster, despite his age, again today was outstanding against his old club, and needs to be given an increased offer. However, that may not be possible given the fiancial crisis in Scottish Football at present.

The good news is that we have 6 months to deal with a new contract.
more details to follow . .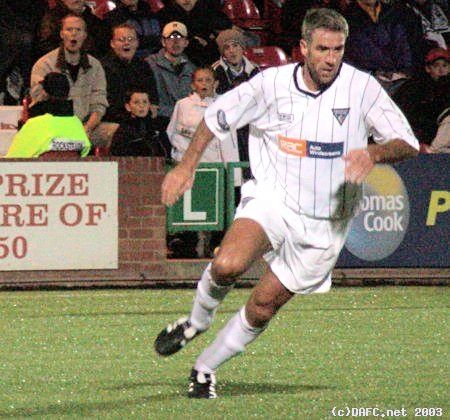 Craig Brewster




views: 3,151