Centenary Club brunch a huge success
Author: Jason Barber Date: Tuesday, 11th Oct 2005

The Lauder College BLCC was the venue for this event, with Jim Leishman kindly agreeing to be host for the afternoon.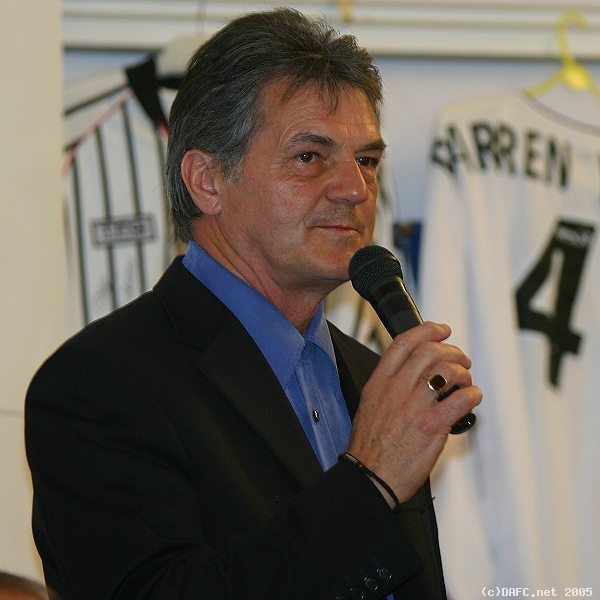 Pete Campbell, Centenary Club chairman for 15 of its 20 year existence, opened the proceedings by thanking everyone for attending. Over £700,000 has now been donated to the football club in that time, with another donation available due to the money that was raised during the brunch event.

Ex Pars in attendance included 1968 cup final captain, Roy Barry, as well the likes of Ian Westwater, Dave Young, Hamish French and Craig Robertson.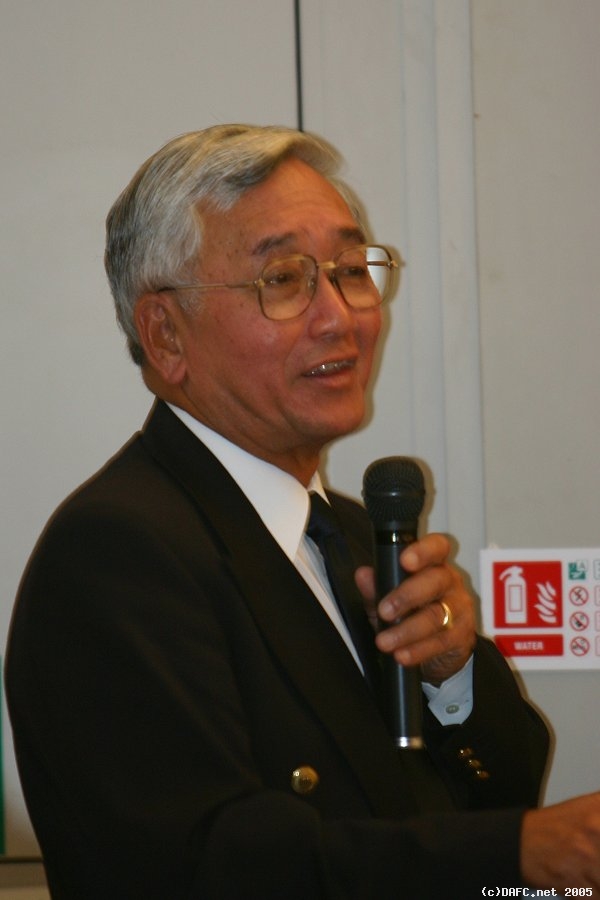 John Htet Khin from Burmah. Excellent after dinner speech taking the mickey out of everyone, particularly himself.
With a tasty meal out of the way, and drink freely flowing, Bert Allan was the first of the speakers to entertain the crowd. A former miner from Steelend, Bert is now a well known face on the after dinner speaking front. Great news for everyone, horrendous news for our own Neil Farrell who ended up playing the "straight man" to Bert`s act.

Originally from Woodmill and now residing in Oakley, this gave Bert more than enough ammunition to base many of his gags at Neil`s expense! His broad shoulders took the beating well thankfully.
As with most speakers at events, it is a case of rapid fire one liners being constantly shot out at a quick pace. If only anyone could remember them the next day.....

To a huge ovation, Bert said his goodbyes around the room as he was heading over to Edinburgh to carry out a charity event later the same day.

Jim Leishman had already opened the proceedings and had everyone in fits of laughter with his working of the room. Pars "legend" Dave Westwood was given a special mention by Jim, with the one game hero sitting at the back of the room. Ian Westwater came in for some grief as well that he took very well indeed.
John Htet Khin is becoming a well known face on the speaker circuit. Having entertained at East End Park for the Burns suppers earlier this year, he was known to many in attendance. Lothian 68, some of the first team, DAFC directors and staff were amongst the crowd who were treated to the unique Htet Khin experience!

With Jim Leishman initially "translating" for John, he got off to a flyer.
Numerous one liners followed, with John admitting he recognised so many of the faces in the room (going on to say that everyone looked the same to him....)

With everyone in good spirits, prizes started to be given out on the day. Numerous raffle prizes, including cash and hospitality packages at East End Park, were gratefully received.

A one off £2005 draw for existing members took place, with the lucky winner being contacted after the event. He is receiving his winner`s cheque on the pitch before the weekend game against Falkirk.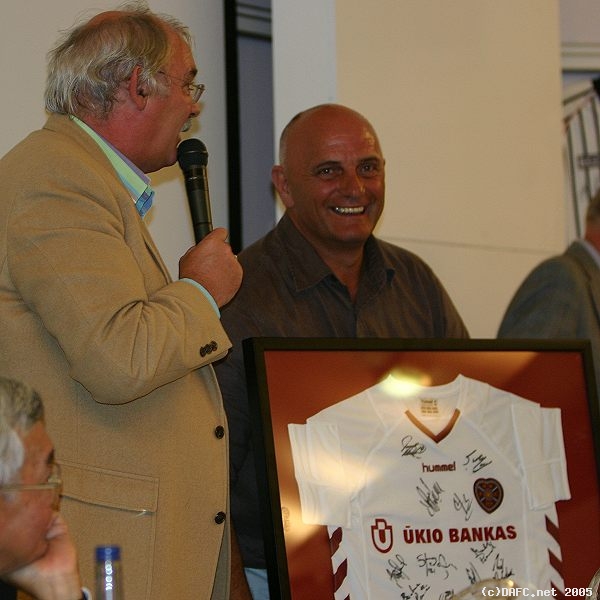 An exclusive picture of Dick Campbell new gnashers. Yogi Hughes - take heed.
For anyone who did not win a prize, they still had the opportunity to bid for one of a dozen signed football strips that had been donated for the event.

Top earner was the Ruud Van Nistelrooy Manchester United top, donated via John Grieve from Sir Alex Ferguson. £375 was the winning bid for the Nike top.

Newcastle United went for £200, whilst the vast majority went for around the £150 mark.

Dick Campbell, who had brought along a Partick Thistle strip for the auction, closed off the proceedings with some of his own unique after dinner speaking much to everyone`s enjoyment.

All in all, an excellent day which raised thousands for the football club. Hopefully a similar Sunday event will be planned next year.
Related Stories


views: 9,764